ACADEMIC PENTATHLON
Academic Pentathlon is a five-event competition where individuals and teams of students showcase their knowledge in the areas of fine arts, literature, math, science, and social science. In weekly meetings, you will learn to train your brain and expand your knowledge in each of the five subjects, build lasting friendships through teamwork and competition, develop real world skills, and match your wits and intellect against other Orange County middle schools. Academic Pentathlon is open to both 7th and 8th grade students of all GPA levels.
ATHLETICS
BOOK CLUB
How to Participate in Book Club
Each month you will read one book that fits the challenge on the list for the monthly meeting.
To complete a monthly challenge:
- Find a book that fits the criteria for the month's challenge.
- Print out the A.R. Quiz report (or show result) .
- Get monthly challenge item marked off with signature (the student challenge form).
- Attend the monthly book club meeting.
How Do I Become a Book Club Leader or If You Have Any Questions About Book Club?
COLLEGE & CAREER EXPLORATION
Welcome to ACEs! Here you will find all the handouts needed to complete your ACEs. Please print out the ACEs handout (choose correct handout for your grade level). Once you do that, you can decide which activities you would like to complete. Be sure to complete activities only for your grade level! Copies are also available in the Media Center. See Mrs. Barro or Mrs. Villalobos if you have any questions!
12 Tips for Getting Into College
GREEN TEAM
Green Team is a club led by students that meets regularly to promote environmental awareness in the community and on campus. Green Team built and maintains a school garden, which was expanded with the help of IUSD's own maintenance crew and the Middle School Program, hosted by the city! Additional projects include increasing recycling effort on campus and gathering compostable waste to nourish our garden. See how we've grown!
HOLOCAUST ART & WRITING
An art and writing contest open to all students.  More information is available here.
The 3 Lakeside winners will have their submissions officially sent to Chapman University to represent Lakeside Middle School in this contest. The three Lakeside winners are (in alphabetical order):
Veda Deorukhkar (art)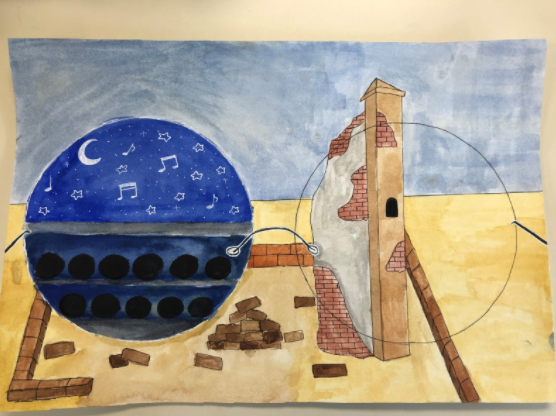 Haley Ferguson (poetry)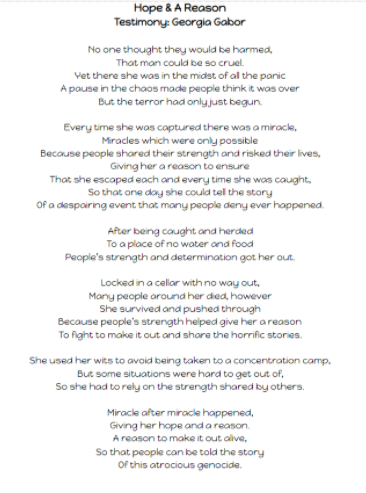 Alexis Levin (film)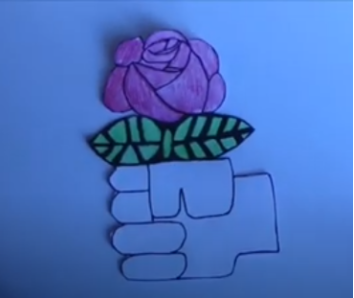 NATIONAL HISTORY DAY
Student led and teacher guided projects that are entered in a National History Day Competition.
At the Orange County History Day Awards Ceremony, the following Lakeside Students were recognized as Orange County Champions and will be moving on to the California History Day Competition in May!
Individual Website: Ashley Lang - Navajo Code
Individual Website: Ashley
Chiou
- Stonewall Uprising
Historical Paper: Alexander Miller - The Origin of Yellow Journalism: How Sensationalism Led to Imperialism
Group Documentary: Charlotte Ma and Claire
Sueyoshi
- Phyllis
Schlafly
and STOP ERA
Additionally, Charlotte and Claire received a special award for research!
Great job to all our History Day students and special thanks to our coaches - Mike Clark, Daryl Singhi, Zane Pang, and Jon Pang!
NATIONAL JUNIOR HONOR SOCIETY
Membership in Lakeside's National Junior Honor Society is a special privilege for students who earn high academic marks, and have a desire to give back to the community. Students who earn a 4.0 for one trimester and all Os and Ss can join the group and participate. The group meets throughout the year to participate in school-wide and community-based projects. Past projects include the following:
Scrapbooking for senior citizens
Food drives for local food banks
Relay For Life
Toy drives for children with cancer
Animal shelter blanket-making
Leadership trainings
SCIENCE FAIR
Sponsored by Irvine Public Schools Foundations in partnership with Broadcom Foundation, the IUSD Science Fair gives students the opportunity to submit their science project for judging. Community volunteers judge projects and interview students, reviewing the exhibit and the project notebook. Students range from Grades 6 - 12 with either a Life, Physical, Earth and Space, Environmental, or Engineering project category.
A huge congratulations to Rebecca Sanchez and Claire Ahn for the second-place award for the Physical Product Division for OCSEF (Orange County Science and Engineering Fair). Their scientific question is: When wearing a face mask, what is the best household substance that prevents foggy glasses? They were able to formulate a very relevant question and collect data to help address this concern. Their findings concluded that dish soap is the most effective household product because it's commonly used to clean grease and food off of dishes which also means it can clean the glasses lenses which prevents the fogging rate. Their project was chosen to move on to the State Science Fair.
SPELLING BEE
The Orange County Spelling Bee provides students with an opportunity to improve their spelling abilities, increase their vocabularies, and develop proper English usage. These important skills support success in school and help prepare students for college and careers.  This countywide spelling competition for students in grades six through eight is coordinated by the Orange County Department of Education (OCDE) in partnership with the Orange County Register. The champion of our local competition will have the opportunity to represent Orange County at the Scripps National Spelling Bee.
Our champion is 7th grader Ryan Robertson
Our runner-up is 7th grader
Siyona
Choudry
Our top 8th grade spellers are Mikhail
Littlemeyer
, 
Kaylie
Do, and Haley Ferguson