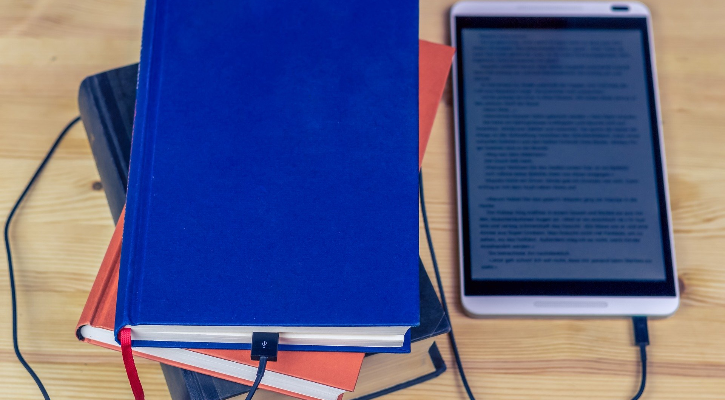 Need books to read?  There are ways to get your eBook read on.  Just because we can't check-out books in the library doesn't mean you can't keep reading.  Below are four easy options that every Lakeside Mariner has at their fingertips to check-out eBooks.
IUSD Overdrive  
Overdrive is a platform for eBooks in IUSD.  It contains mostly high-interest fiction K-12 with some non-fiction sprinkled in for good measure.
Overdrive student login tutorial. 
MackinVia 
eBook platform with access to MackinVia eBook resources through Canvas.  We have 267 titles to choose and most are multi-user access, meaning they will always be available and waiting for you to check them out. 
Accessing MackinVia through Canvas tutorial. 
IUSD and Orange County Public Library (OCPL)
Some exciting news! IUSD and OCPL have teamed up to give our students easy access to the Overdrive collection through OCPL.  This will give our students a way to add the public library for eBooks and audiobooks even if they do not have an OCPL card. Licenses in Overdrive are single user licenses except for the Project Gutenberg titles. 
Add Sora app for public library on a tablet or phone
Add Sora app for public library on a computer 
Audible
For as long as schools, kids everywhere can instantly stream an incredible collection of stories.  All stories are free to stream on your desktop, laptop, phone or tablet. No sign up required, no email address needed, it is free.