8th Grade Dance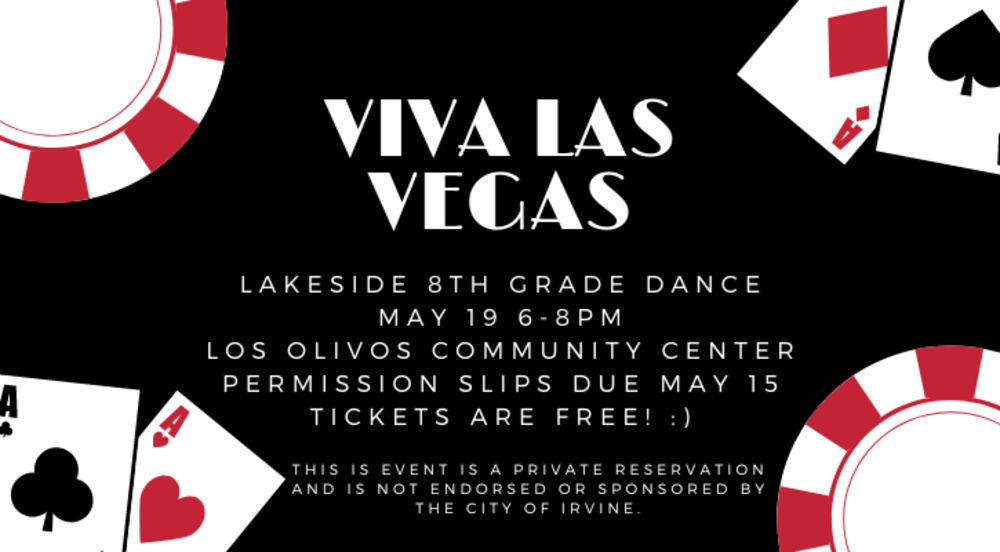 May 19, 2023
6:00pm-8:00pm
On Friday, May 19, 2023, Lakeside Middle School ASB will be hosting the 8th Grade Promotion Dance for Lakeside 8th grade students ONLY.  Students are encouraged to get dressed up!! This dance is completely sponsored by ASB, and is free of cost to students. A signed permission slip is mandatory for entrance. Permission slips must be signed and returned to school by May 15.  
LOCATION: Los Olivos Community Center, 101 Alfonso, Irvine, CA 92603 
DATE: May 19, 2023 
TIME: 6:00-8:00 PM. Parents or guardians are expected to pick up students within 15 minutes (8:15 PM) after the end of the dance. Once inside the dance area, no one will be allowed to leave and re-enter unless the student is picked up by a parent. 
PRICE: FREE